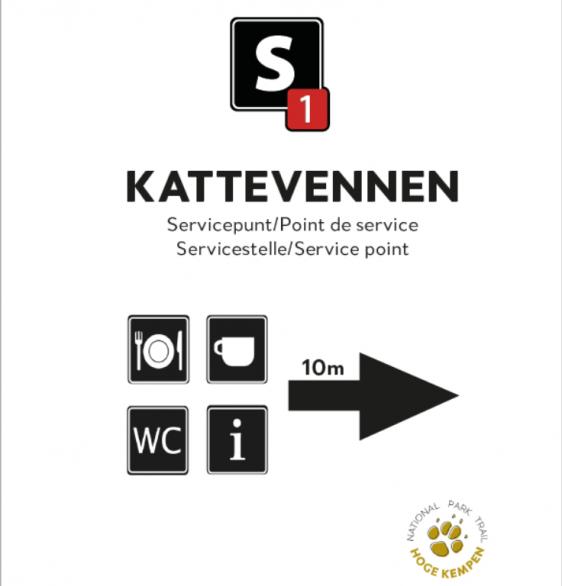 Service points are places on or near the National Park Trail with all kinds of facilities such as: catering, toilet, information desk, parking, and so on.
They are marked on the trail with a number and QR code. Scanning the QR code will take you to this page.
So look for the number on the sign where you are now standing, as shown in the picture to the right ( in the picture you can see Service Point 1). Then find the number in the list below to know more about the service points associated with this number/sign. 
The corresponding numbers are listed below so you can find more info about the service point: opening hours, contact info, facilities,... Click on the link to go to the service point's web page.