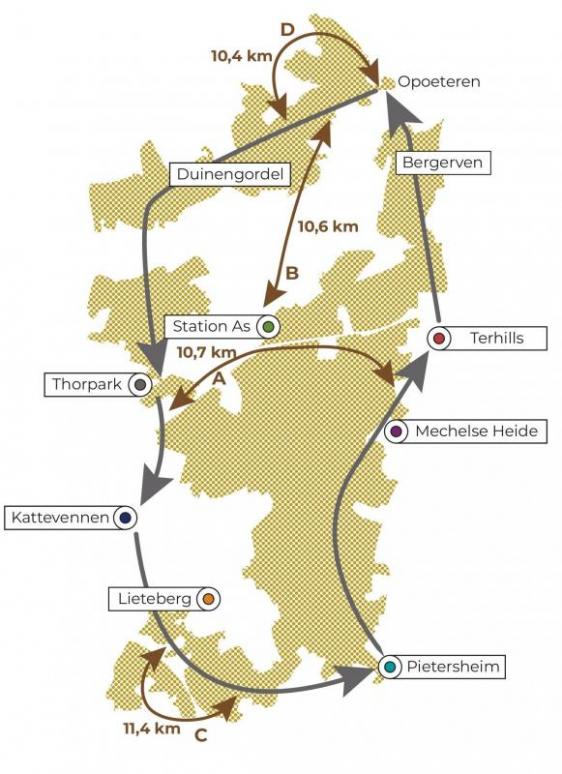 The full National Park Trail is 110km. However, if you wish to hike a shorter distance there are two options:
 
VIA's
You can take a shortcut to shorten the full 110km loop. We call this a "via". So when you choose to take a via, you leave the official trail route, and follow a different signage like this picture. The place where you leave the trail and begin following a via is a hike switch. Hiking switchbacks are marked both on the map and on the hiking poles.
There are four via's as you can see on the map to the right. All about 10-11km long. Below you can see which picture to follow, and at which hike change you switch from "trail" to "via".


VARIANTS
A second option for hiking a shorter version of the National Park Trail are the variants. Variants are shorter hiking loops using partly the official National Park Trail and partly a via (see above). In that combination we have worked out 4 variants for you: