Are you ready for more than 440 km of hiking fun? No fewer than 51 loop-shaped walks of 3 km to 14 km take you along the most beautiful spots in and around the Hoge Kempen National Park. It's best to start at one of the gateways, where you will each time find a hiking trail.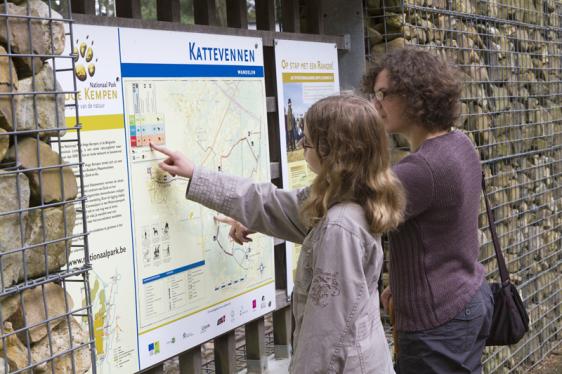 Each hiking area consists of the same ingredients. All starting points have an information board with a detailed map of the area. You can choose from a number of loops that vary in length and lead you along some exquisite spots.
Each loop is identified by a coloured symbol that is visible on wooden posts along the path. Follow the symbol and you will get back to the starting point. Some loops can be reached by following a brown link first. It is always possible to retrace your steps because the loops are signposted in two directions. It is therefore impossible to get lost. Choose your colour and enjoy a carefree hike.
Switching using the hiking switches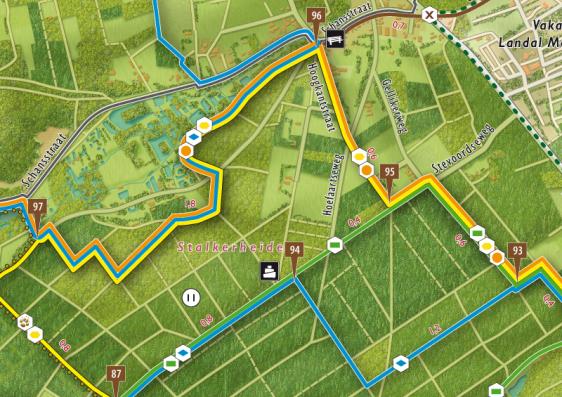 If you would rather combine the hiking loops yourself, then keep an eye on the hiking switches. Hiking switches mark the places where hiking loops overlap. Each of these intersections have their own number, which is indicated on the walking posts and maps. To go to another hiking switch, choose the coloured symbol of a walking loop in the direction of that hiking switch.
The hiking map is an indispensable guide to easily switch to another hiking loop. In this way, countless combination possibilities arise in one large network, across the boundaries of the various hiking areas.
The long-distance walk in the National Park is a 72km loop. This route is signposted with its own symbol, the 'leg' of the National Park. Over a three or four-day period, you cross no less than five hiking areas.
The National Park has many faces and every hiking area has its charms. Spoilt for choice? Here's a list: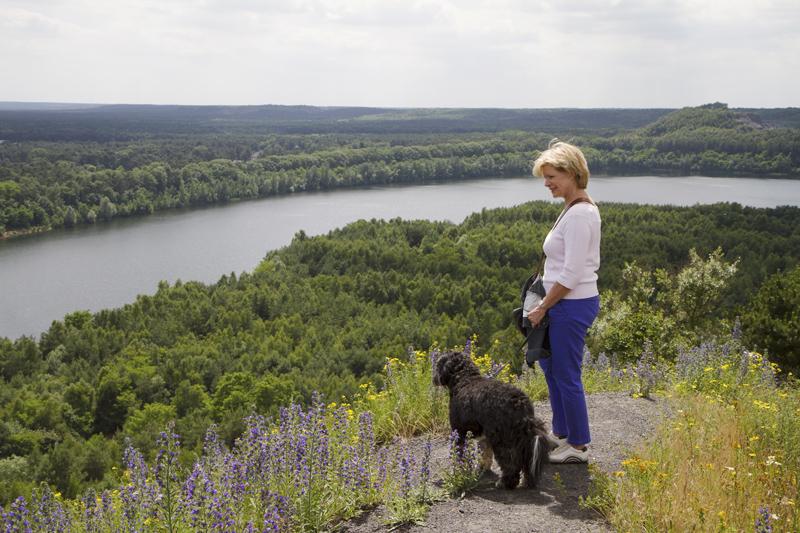 'Particularly nearby' - areas
Just a stone's throw from the Hoge Kempen National Park are other natural treasures that illustrate the typical landscapes of the Hoge Kempen! Besides 'Duinengordel' with three hiking areas ('Oudsberg', 'Donderslag' and 'Solterheide') you have 'Bergerven' and in the far north of the Hoge Kempen and adjacent to the Border Park Kempen~Broek, you will find the hiking area Erpekom - Ellikom.