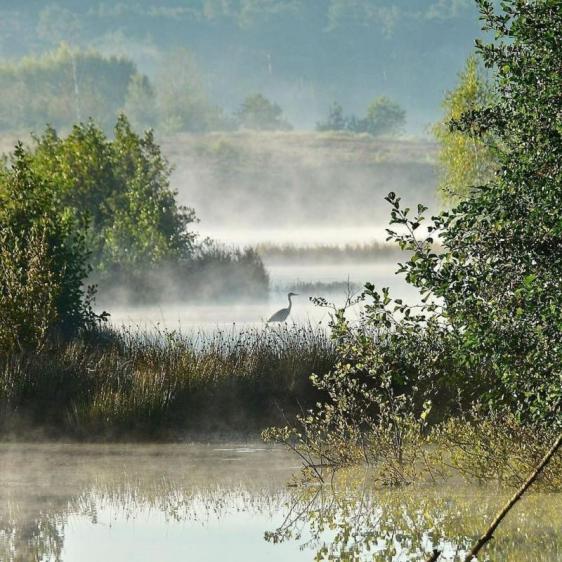 Do you feel like hiking the beautiful National Park Trail, but don't have the time/feeling to organise everything? Then we have put together a completely carefree package for you in cooperation with B&B Haerlekijn. Everything is arranged at the push of a button. All you have to do is walk.
The National Park Package includes the following:
Four nights' accommodation with full breakfast in a cosy B&B. Includes bed and bath linen, use of garden/terrace/carport/bicycle shed, and unlimited coffee/tea/fruit

Packed lunch; free to compose during breakfast. Requests can be taken into account.

Transport to and from the start/finish locations; drop-off or pick-up once a day. Basically this means that after breakfast the host drives with you to the end point of the day. There you park your car, and the host brings you with his transport to the starting point, so you can walk to your own car at your own pace. (If desired, picking up at the end point is also possible, but not desirable)

Hiking map: the brand new topographic map worth 10€

GPX tracks and a Komoot code (8,99€) to use the Komoot app

Dinner tips: depending on the season, you can, optionally, also get dinner at the B&B. And otherwise you'll get plenty of tips for delicious and varied food nearby (within cycling distance, you can use the "house bike" for free). So you don't have to figure this out yourself either.

Price: The price for this carefree package is 310€ per person, based on a room for 2 people. For a single room, you will pay 435€.