The main attraction in the Hoge Kempen in Limburg is the Hoge Kempen National Park. But just a little further north, very close to the National Park, you'll find forests and nature areas that rival those of the National Park and also boast typical Hoge Kempen landscapes.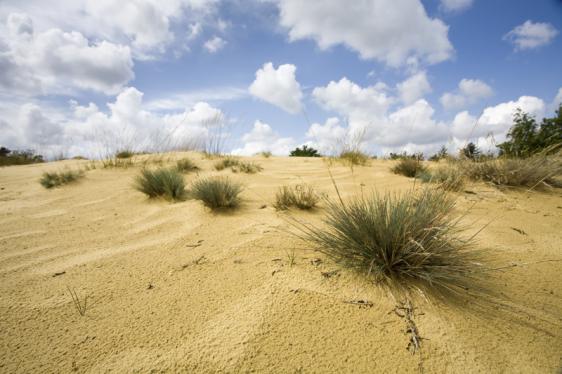 Together with 'Solterheide' and 'Donderslag', 'Oudsberg' is part of an elongated belt of dunes. Promoting itself under the name 'Duinengordel', the area is a varied and extensive heathland and forest landscape of 3000 ha, stretching across the municipalities of Opglabbeek, Meeuwen-Gruitrode, Bree and Maaseik.
In the area 'Oudsberg', you get to see 'real' land dunes surrounded by woods and heathland. The 'Oudsberg' itself is the largest land dune in Flanders, requiring some effort to enjoy the view.
There are nine hiking trails mapped out between 2 and 14 km.
In a nutshell:
Tallest and largest open sand dune in Flanders.
Heathland 
Chapel, mill and castle