'Thorpark' is an area of 10 km² situated behind the former mine of Waterschei. The area has so many qualities that it is set to become part of the National Park.
Here, you'll find everything the Hoge Kempen has to offer: mining-stone hills amidst heathland and pine forests, a beautiful stream valley, juniper berries and land dunes. A few striking buildings liven up the landscape: the children's colony of As and the coal mine of Waterschei (Thor Central). Anyone who wants to see what UNESCO's candidacy is about will get a good illustration here. You can already go for extensive hikes there, but an entrance gate as part of the well-known recipe is missing for now.
Thor Central will in future be given the role of entrance gate. Now you can visit this building that serves as an events centre free of charge, follow a guided tour or have a snack or drink in a beautiful historical setting. Thor Central is also the beating heart of a growing business and science park where technology, research, energy and innovation come together.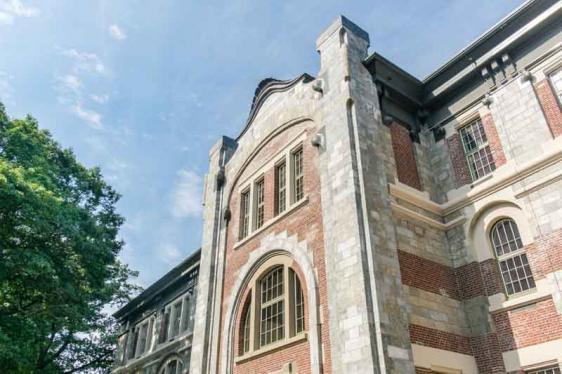 Thor Central
Thor Central, the former main building of the mine, is now a business and events centre. You can book a tour here or just come and take a look. Thor Central is situated in a 93-ha technology and science park.
The miners of the non-profit association Het Mijn-Verleden have transformed the former warehouse of the Waterschei coal mine into an exhibition area that gives an overview of the history and an impression of what it was like to work in this coal mine. You can come and take a look or book a tour with a 'real' mineworker. Individual visitors can join tours at set times. Stop at the mining depot café for a drink. Find more info here.    
Steenmannetjespad (Stone Men's Path)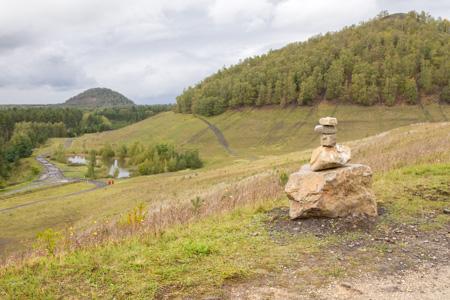 Stone men show you the way to the top of the mining-stone hill. Make your own contribution to these stone stacks or make your own stone man. The path is 2 km long.
In the historical Thor Central, snacks and drinks are available from:
Partaasch Restaurant
Lampada Brasserie
Mijndepot
The 'Thorpark' hiking area boasts ten hiking loops, a nature trail and the 'Steenmannetjespad' (Stone Men's Path). Six hiking loops start at Thor Central, the other loops at pick-up places nearby.
Tip: the grey 11K hike puts all aspects of the UNESCO candidacy on display.
Opening hours for Thor Central
https://www.thorcentral.be/ , " target="_blank">
André Dumontlaan 67, 3600 Genk
Monday to Saturday: 8.30 a.m. – 5.30 p.m.
+32 (0)89 699 599
Opening hours for Mijndepot
From 1 April to 31 October
From Tuesday to Friday from 1.00 p.m. to 6.00 p.m.
Saturday – Sunday from 1.00 p.m. to 6.00 p.m.
From 1 November to April: only on Saturdays and Sundays 1.00 p.m. to 6.00 p.m.
Closed on Christmas Day, New Year's Day and every Monday
Public transport
From Genk railway station (NMBS), you can easily reach Thor Central by bus, line G1 (Waterschei mine stop).