Nationaal Park Experience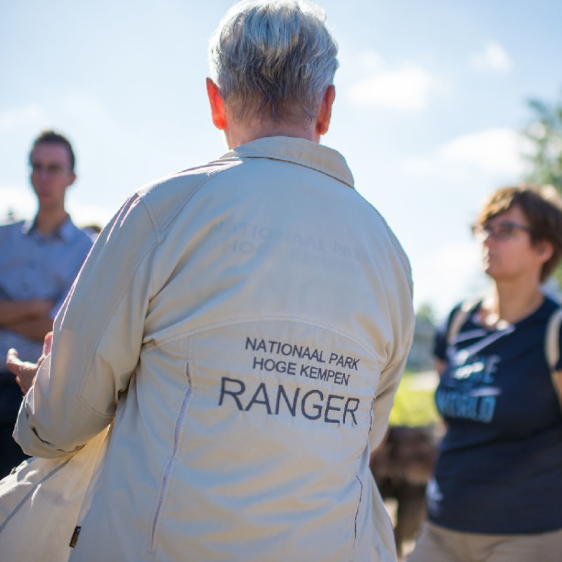 Do you want to experience the National Park to the max? Then opt for the National Park Experience. You will set off with a National Park Ranger who will take you to the most beautiful, secret places and tell you all about them. You will see, learn and experience things that you would never experience otherwise. 

Rangers?
Our National Park Rangers are the ideal company to explore the National Park. Rangers are naturalists who know the area like the back of their hand, and share their love of nature with great passion and humor. All rangers have received a quality training to guide you through the National Park. Each ranger specializes in a particular theme.

How to participate?
On an individual basis via our activity calendar: Every 1st and 3rd Sunday of the month, a Ranger is ready at one of the entrance gates. All you have to do is register and show up on time. You only pay a small participation fee (usually 2€). You can register for yourself or for several people such as your family or group of friends. Choose an activity from our calendar, register, and come to the meeting place. Then the Ranger takes over and organizes a pleasant and instructive afternoon. Click here for the calendar activities.
 
With your own group: Book your own Ranger for your group/company/association/school: you book an activity from the offer below and determine the time (3 weeks in advance) and location yourself. More info: +32(0)89 65 56 51, rangers@rlkm.be. Click here for the cancellation conditions.
 
For whom?
Our Rangers offer activities for all ages and target groups. There is something for everyone.

Difficult to choose? Select your preference below and click on filter. Most activities are walks, but you can also book a Ranger on bike or horseback. There are adapted activities for people with disabilities.